Shaman and Storyteller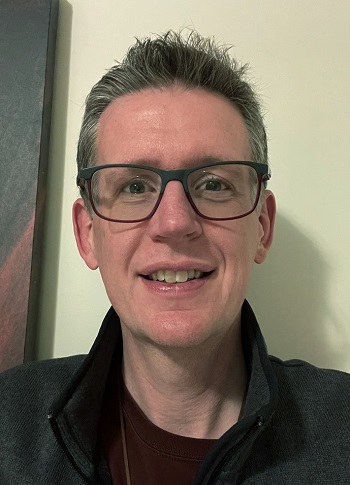 Hi, I'm Eric MacNaughton, your shamanic guide into the unknown.
I love this work.
It's rekindled my youthful sense of magic and wonder in the world, while helping me reconnect with my sense of purpose. In my day job I'm an engineer and futurist (yes, that's a thing). My shamanic practice balances that out by grounding me in the natural and spiritual world.
And I really appreciate being able to use my skills to help people. Like you. There's nothing more rewarding, or fun, than bringing a bit of wise healing magic into the lives of my clients.
I've been fortunate to study with excellent shamanic teachers like Jan Gale and Andrew Steed. I've also taken multiple courses from the Foundation for Shamanic Studies, and completed a week-long intensive in ancient Norse shamanism (seidr) in Sweden in 2018.
But, as any shamanic practitioner will tell you, our real teachers are our spirit guides. And I'm lucky to have extremely vivid visual experiences with my guides during my journeys. It's my pleasure to share these stories of wisdom, healing and humour with each of you.
Email me at [email protected] to embark on your own shamanic adventure!