…as we travel together into the unknown!
One never knows what experiences, healings, or words of wisdom will emerge from a shamanic journey. "Into the Unknown" captures the excitement and adventure I feel every time I travel to the spirit world on behalf of my clients.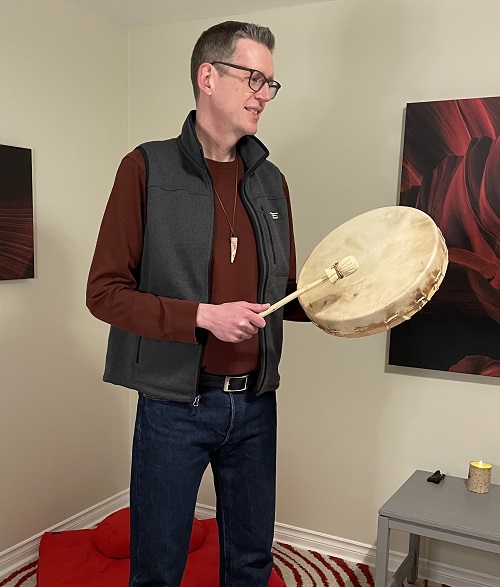 Shamanism is one of the oldest forms of spiritual practice and energy healing in the world. As a practitioner, I connect with compassionate spirit guides to help my clients with a variety of questions and healing needs.
Every shamanic practitioner has their own style. Mine is built around storytelling – bringing you along on my adventures on your behalf. This gives you a unique opportunity to experience the deeper, symbolic messages the spirit guides are offering you.
I invite you to explore my site and:
learn a bit more about me, and what some of my friends and clients have to say about my work,
find out about the range of shamanic services I offer, and
read about some of my vivid, and occasionally whacky, journeys.
---
Contact me at [email protected] and we can start exploring your shamanic adventure together.
And make sure you subscribe to my blog so you don't miss out on any of my stories about my shamanic journeys.